The Axel Lindgren Memorial Trail is the primary trail from Trinidad to Old Home Beach. It is a beautiful walk, and is the traditional path down the bluff used by the Tsurai people.
Three alternative trails go from town to Old Home Beach. These are the Wagner Street Trail (also known as the Old Wagon Road Trail), the Parker Creek Trail and the Groth Lane Trail. All three reach the beach via the lower Parker Creek Trail. Zoom in on my Trinidad Trails Map until you can see the trail names on the map. As of June 1, 2023, none had signs marking the trailheads.
Wagner Street Trail
If you begin your walk from the flagpole on Edwards Street, the Wagner Street Trail is the obviously shortest and most scenic route. Walk east on Edwards Street to the intersection of Wagner Street and Ocean Avenue:
Because there is no sign marking the entrance to the Wagner Street Trail, it may be hard to find the first time. Here is what you need to do. From the intersection, walk approximately 150 feet on Wagner Street to this sign: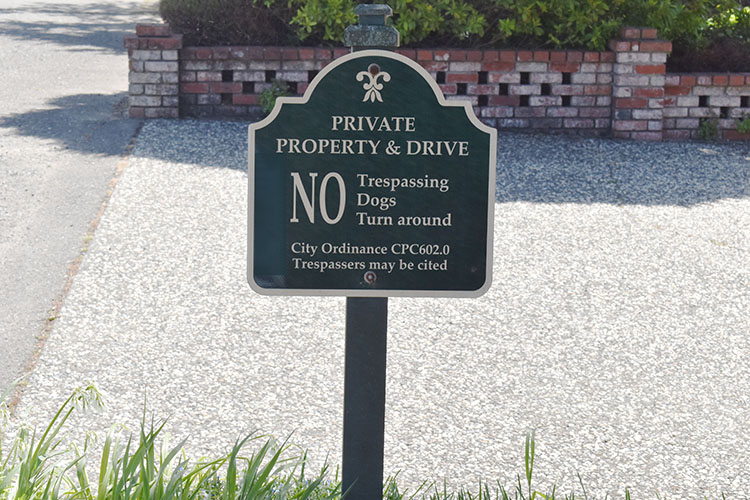 Turn right at the sign and go via the paved driveway through the narrow opening between the shrubs to the Wagner Street Trail:
There are views of Trinidad Bay all along the Wagner Street Trail. Follow it east along the bluff until you reach a fork leading downhill to the beach with this trail marker: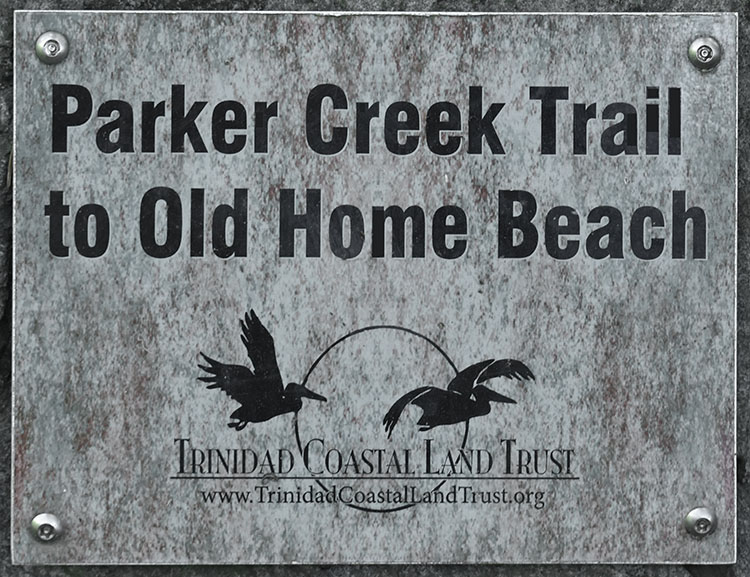 The Wagner Street Trail is only open during daylight hours; dogs are prohibited; interference with the public's right of use and quiet enjoyment is prohibited [Trinidad Municipal Code §12.20.040].
Parker Creek Trail
The Parker Creek Trail is a good choice if you want to park your car in the commercial part of town near Murphy's Market or on Patrick's Point Drive across from the Chevron Station. Walk south on View Drive. Turn left on Parker Creek Drive, follow the bend right, and walk to the end. The Parker Creek Trail begins where the road ends. There is no vehicle parking on Parker Creek Drive.
Groth Lane Trail
The Groth Lane Trail begins on the west side of Scenic Drive about 180 feet north of the intersection with Langford Road. There is no designated parking near the trailhead.